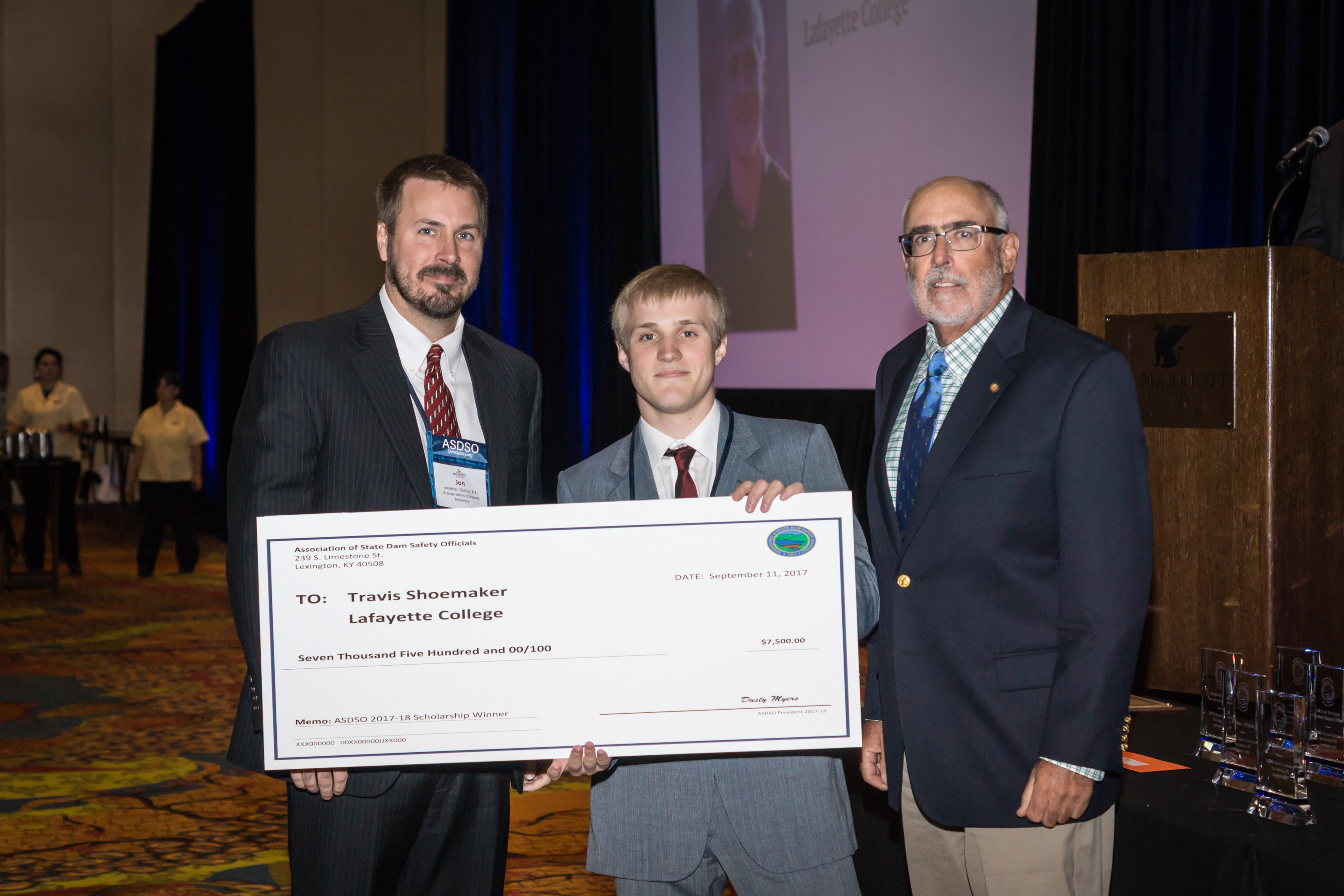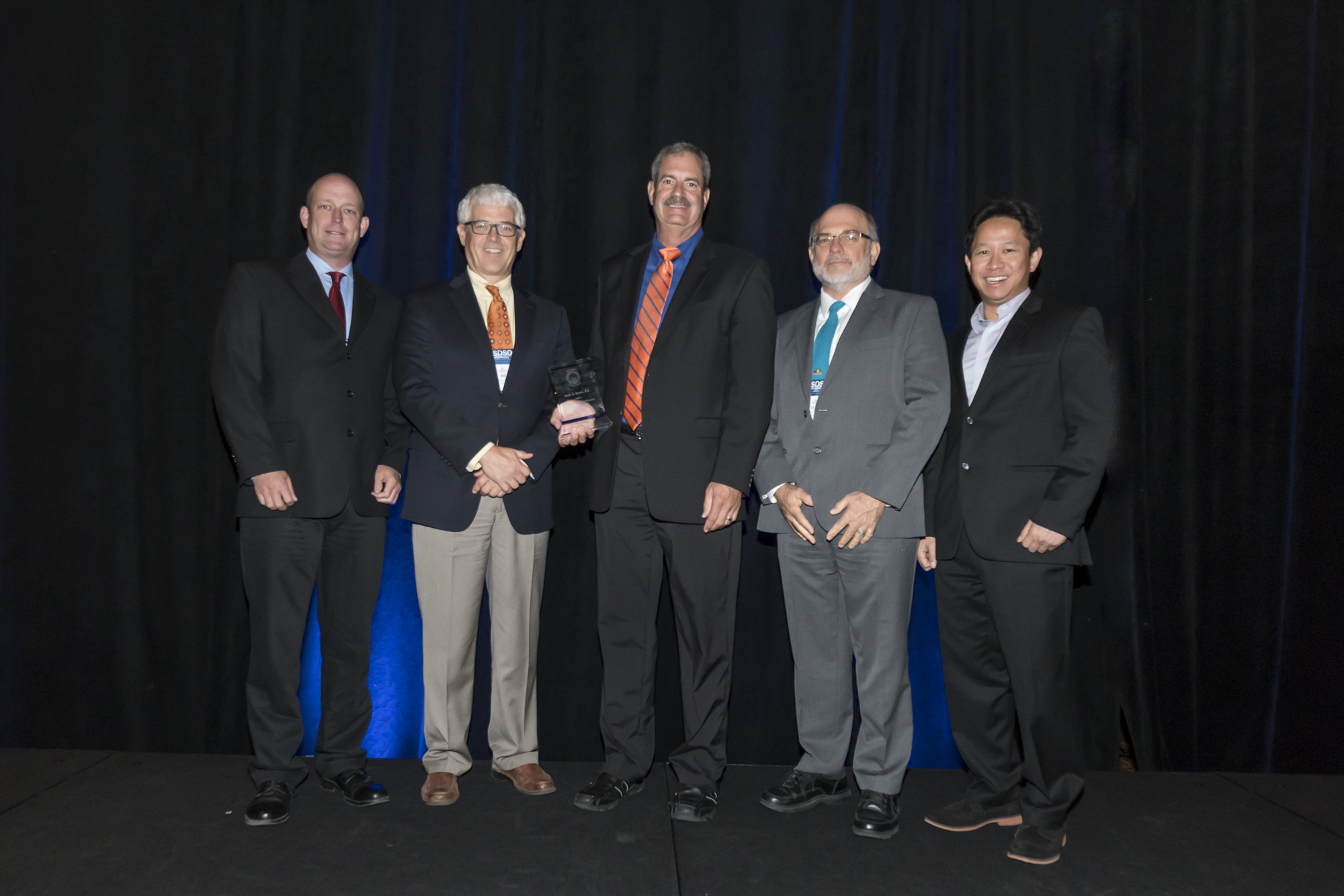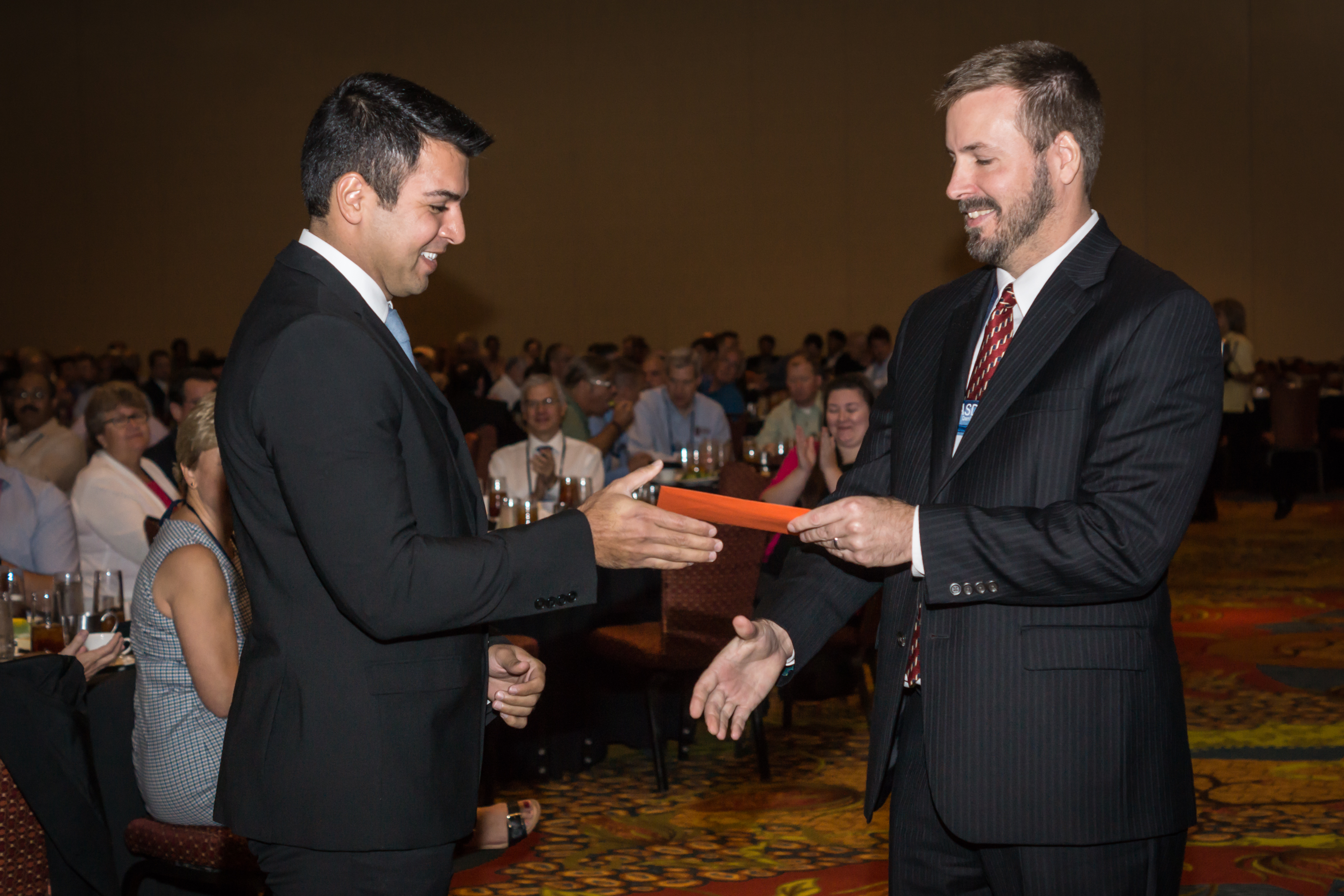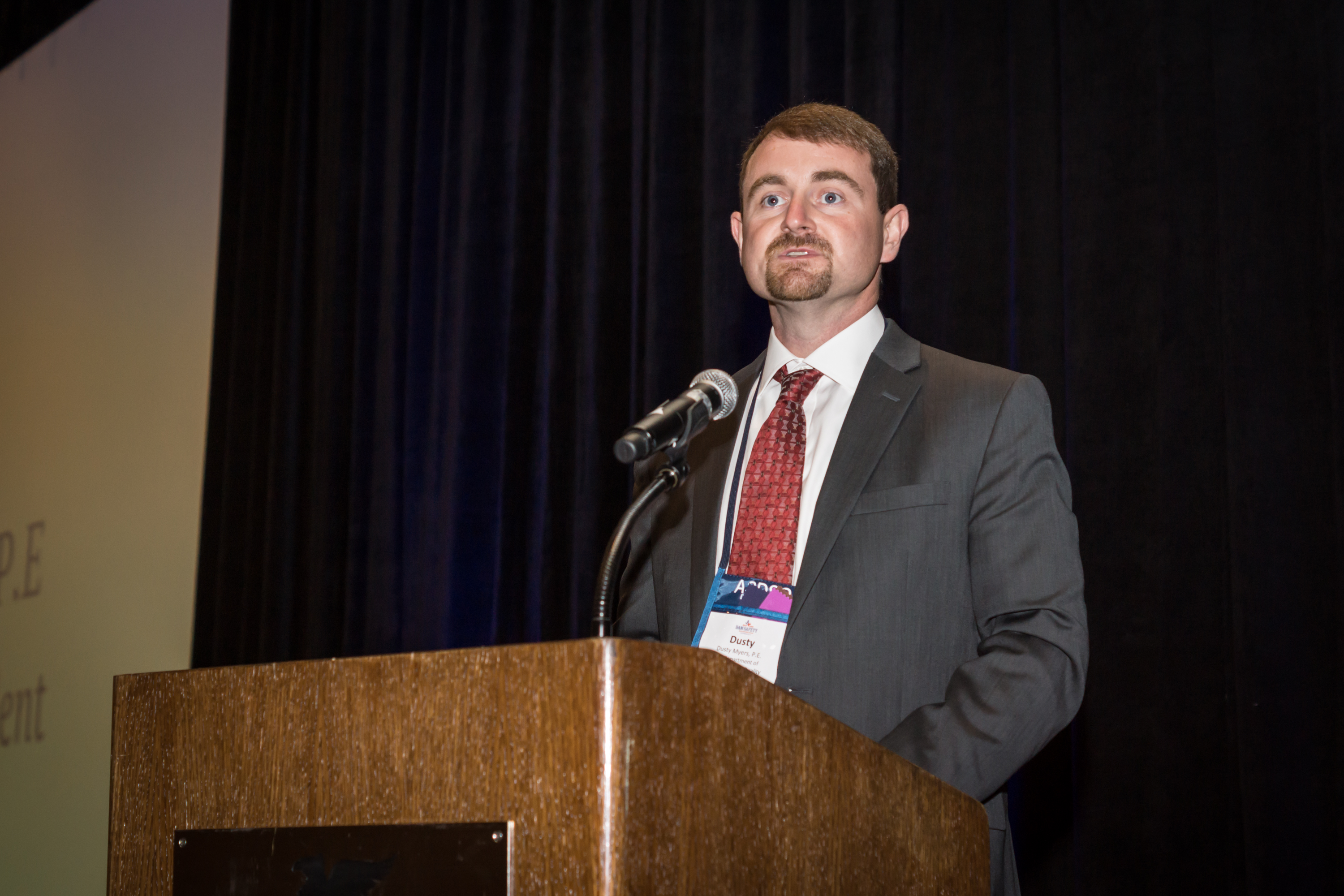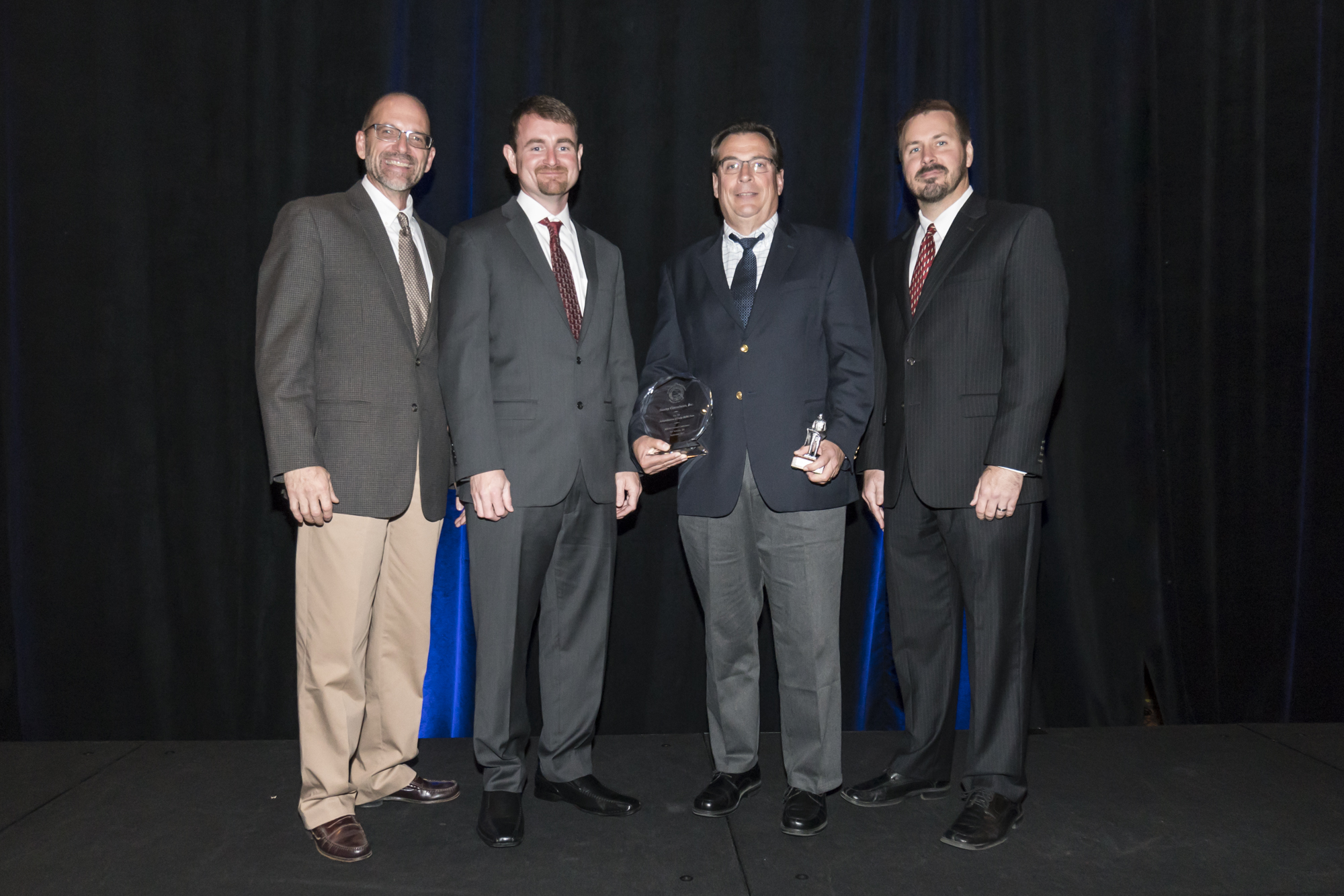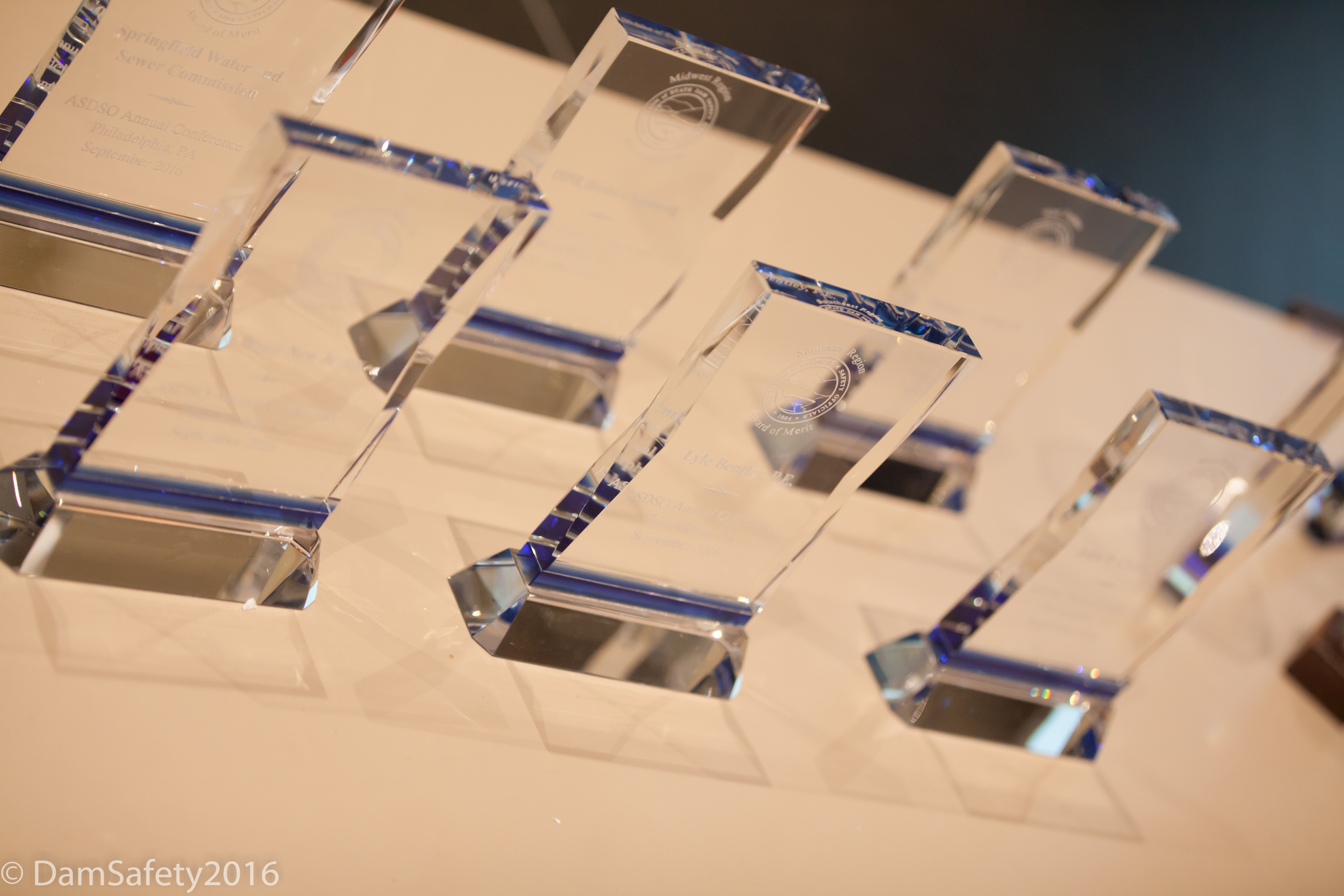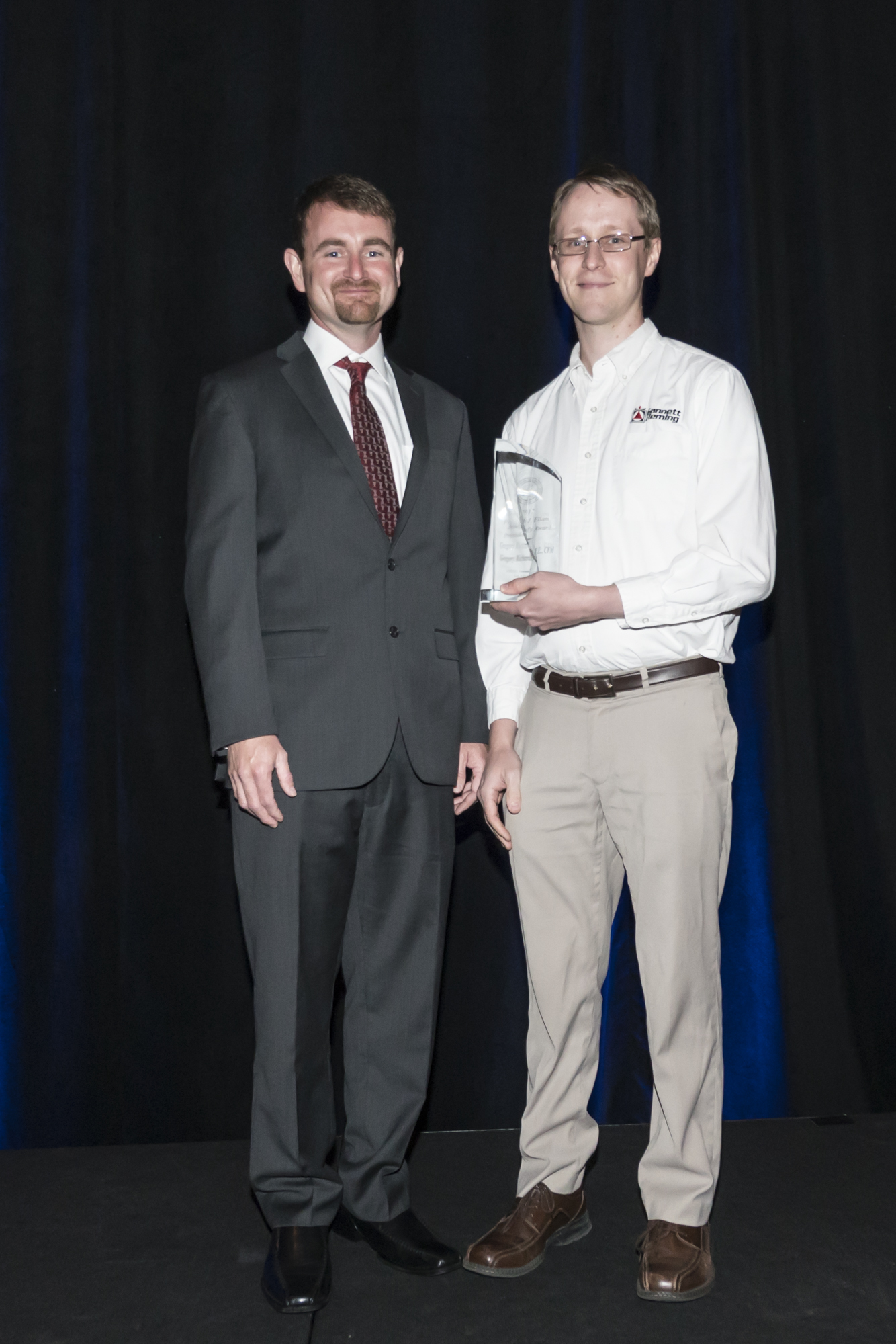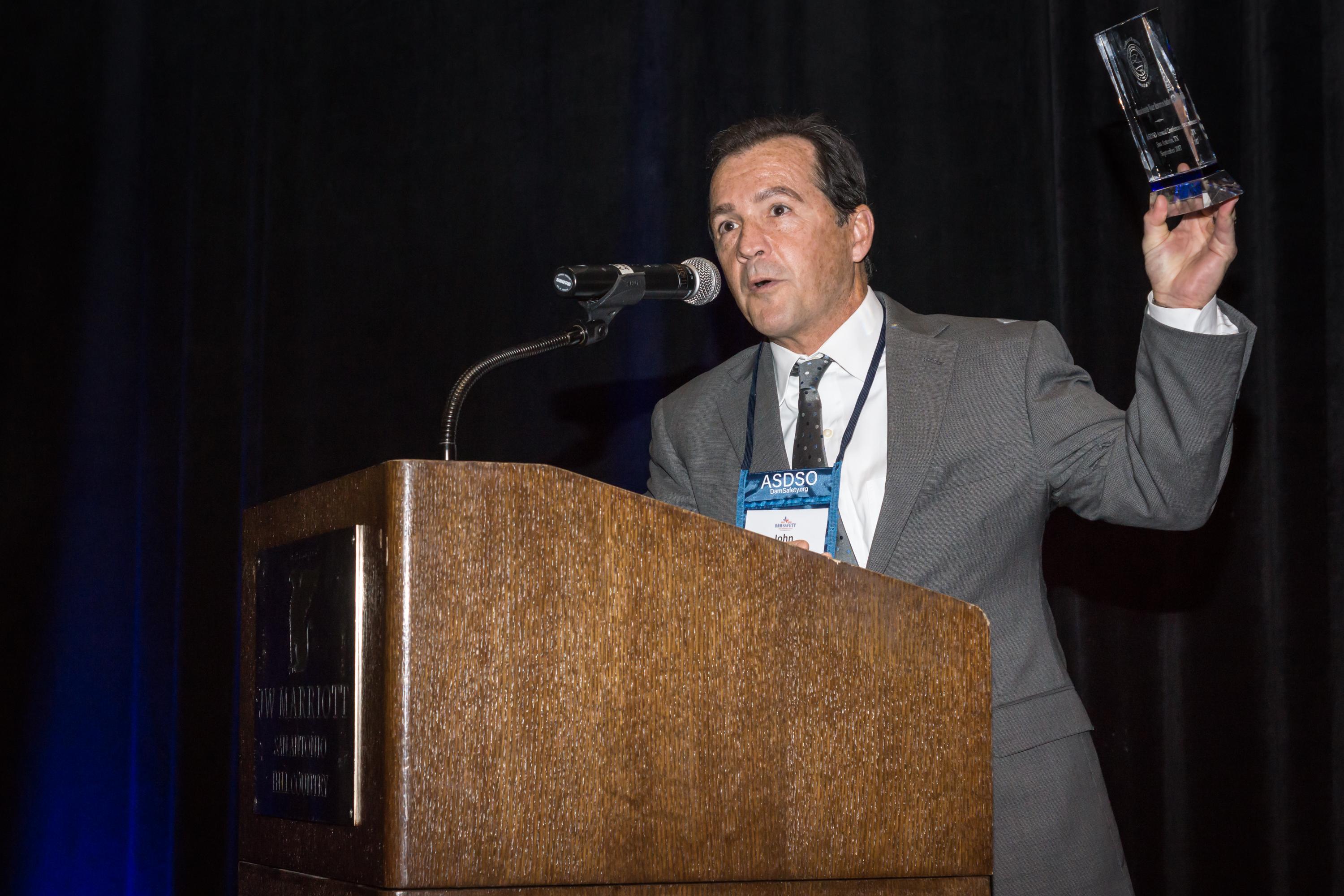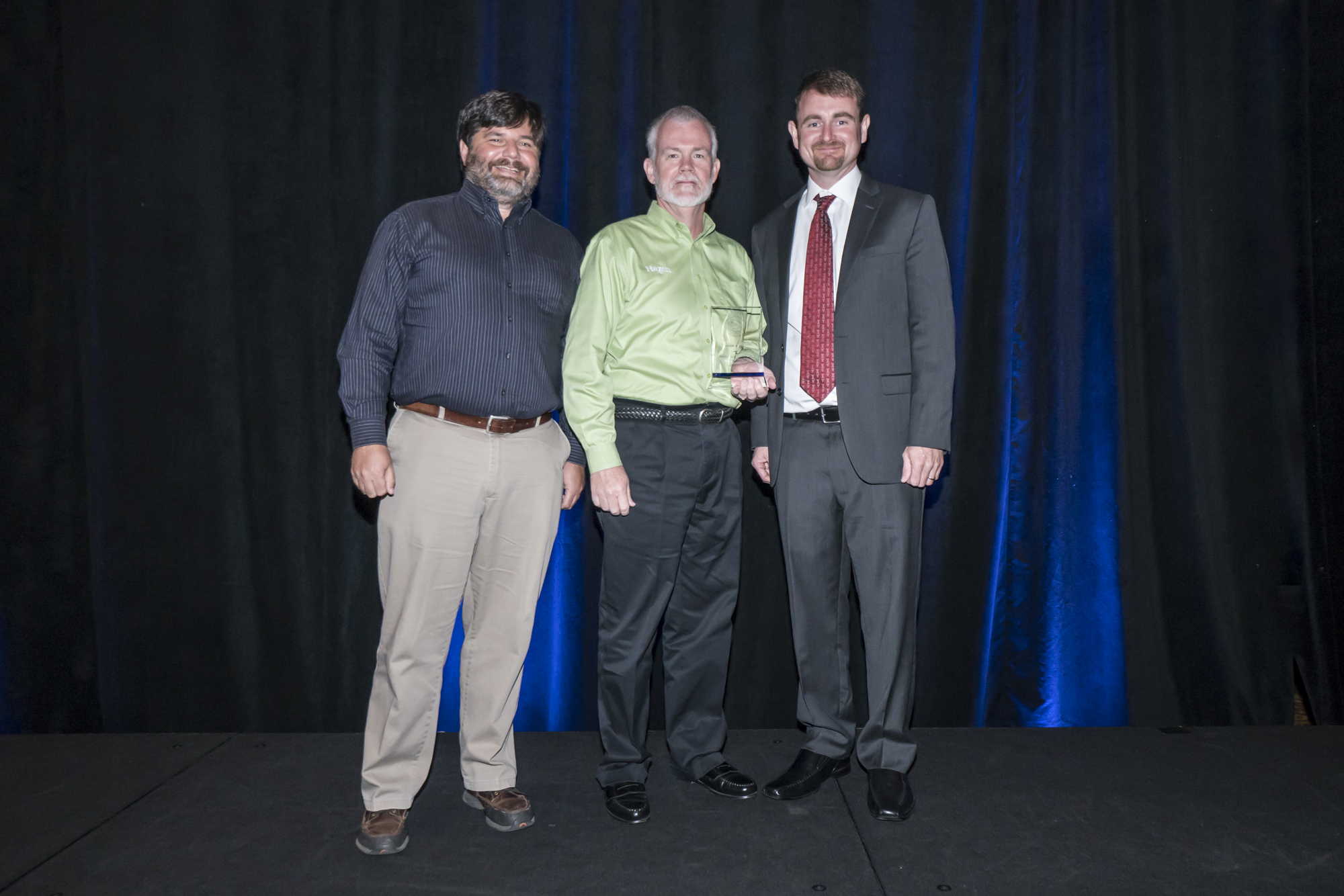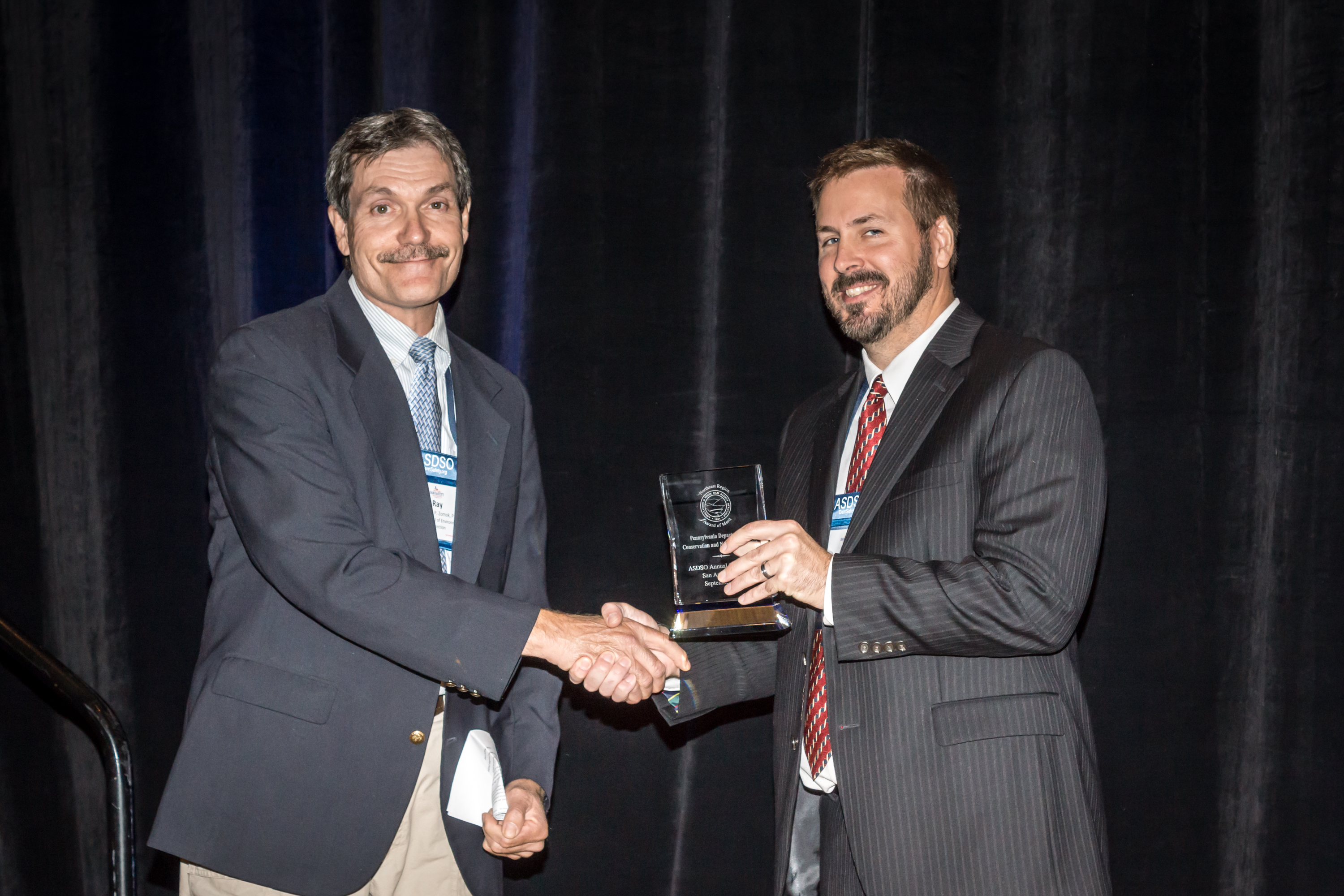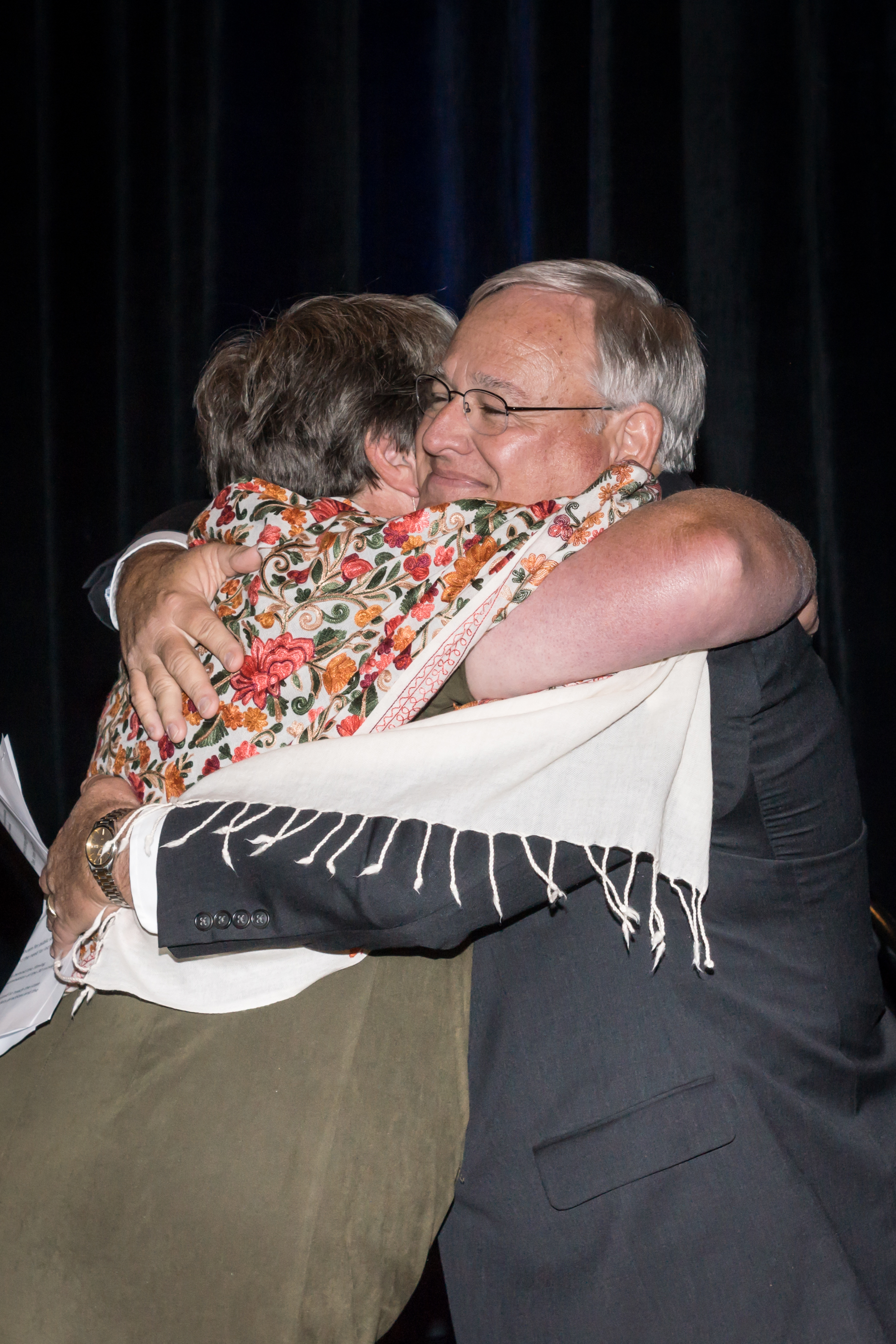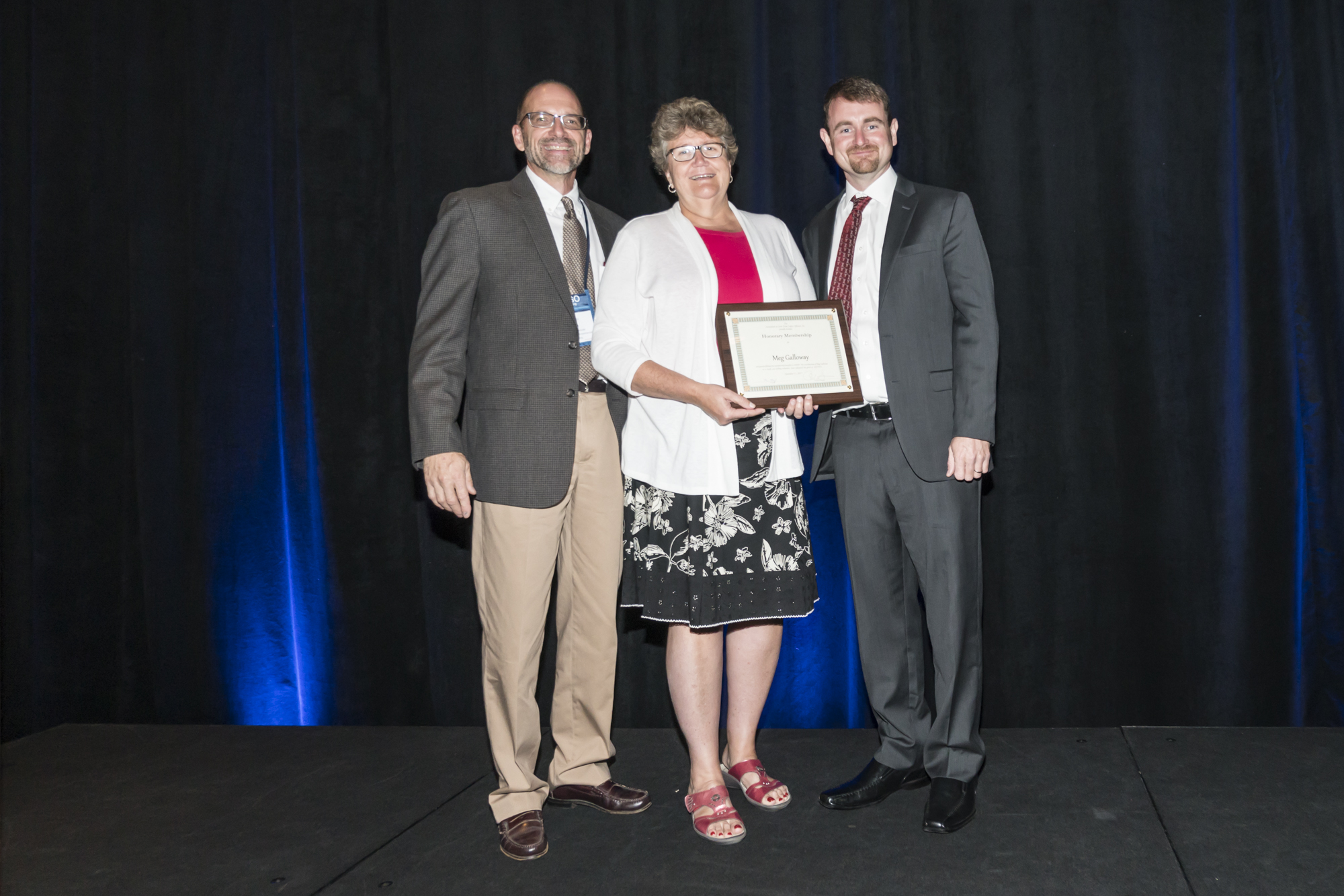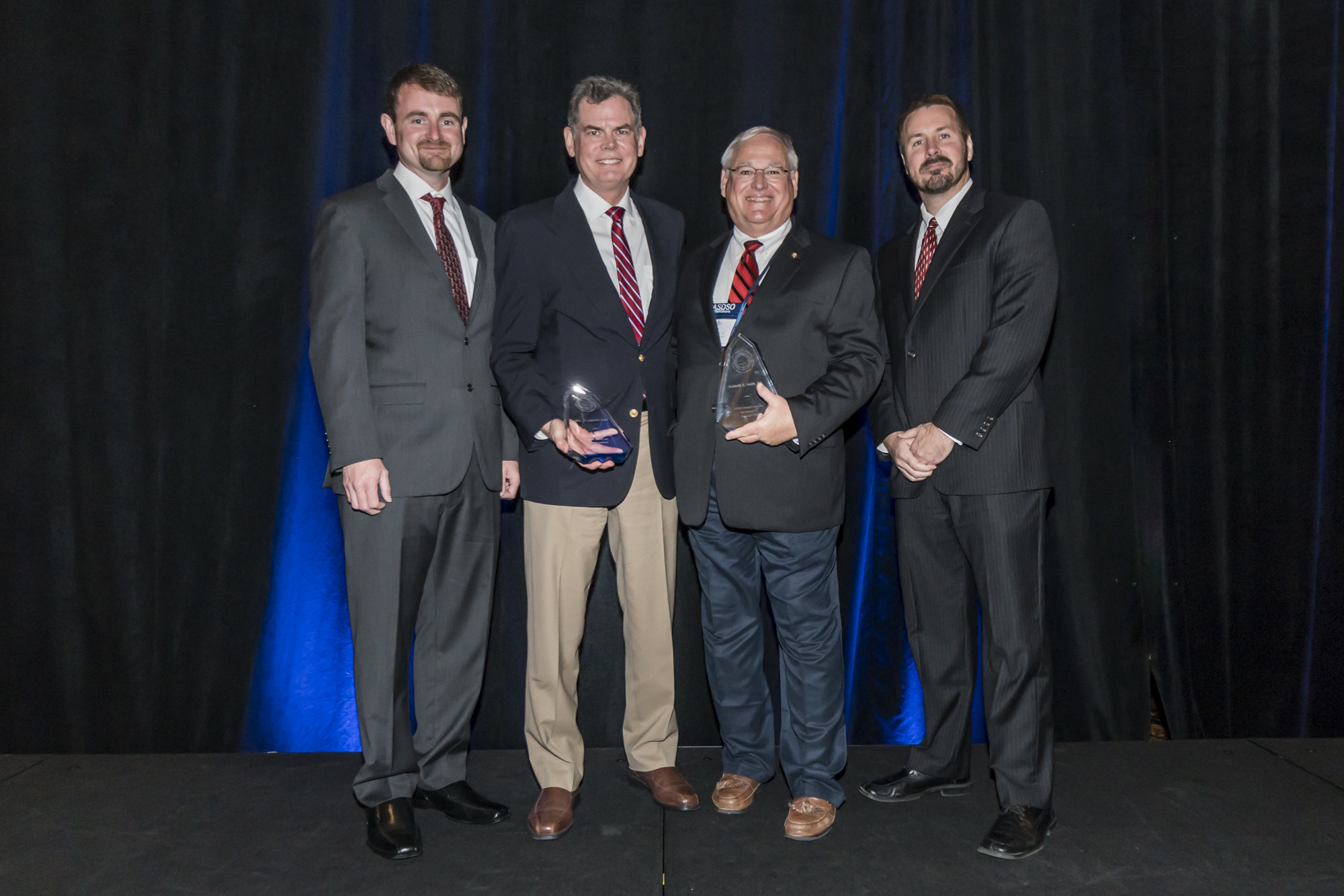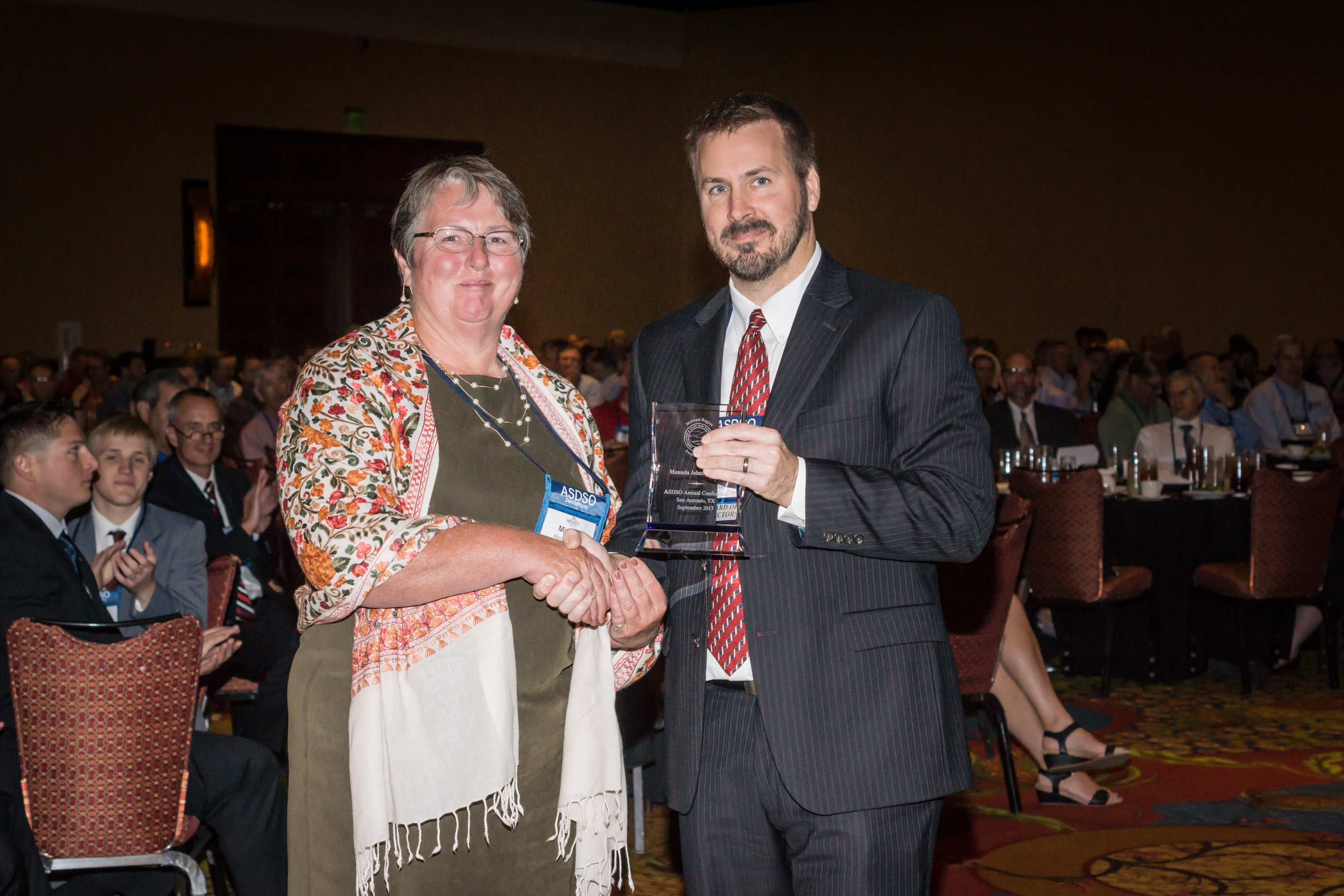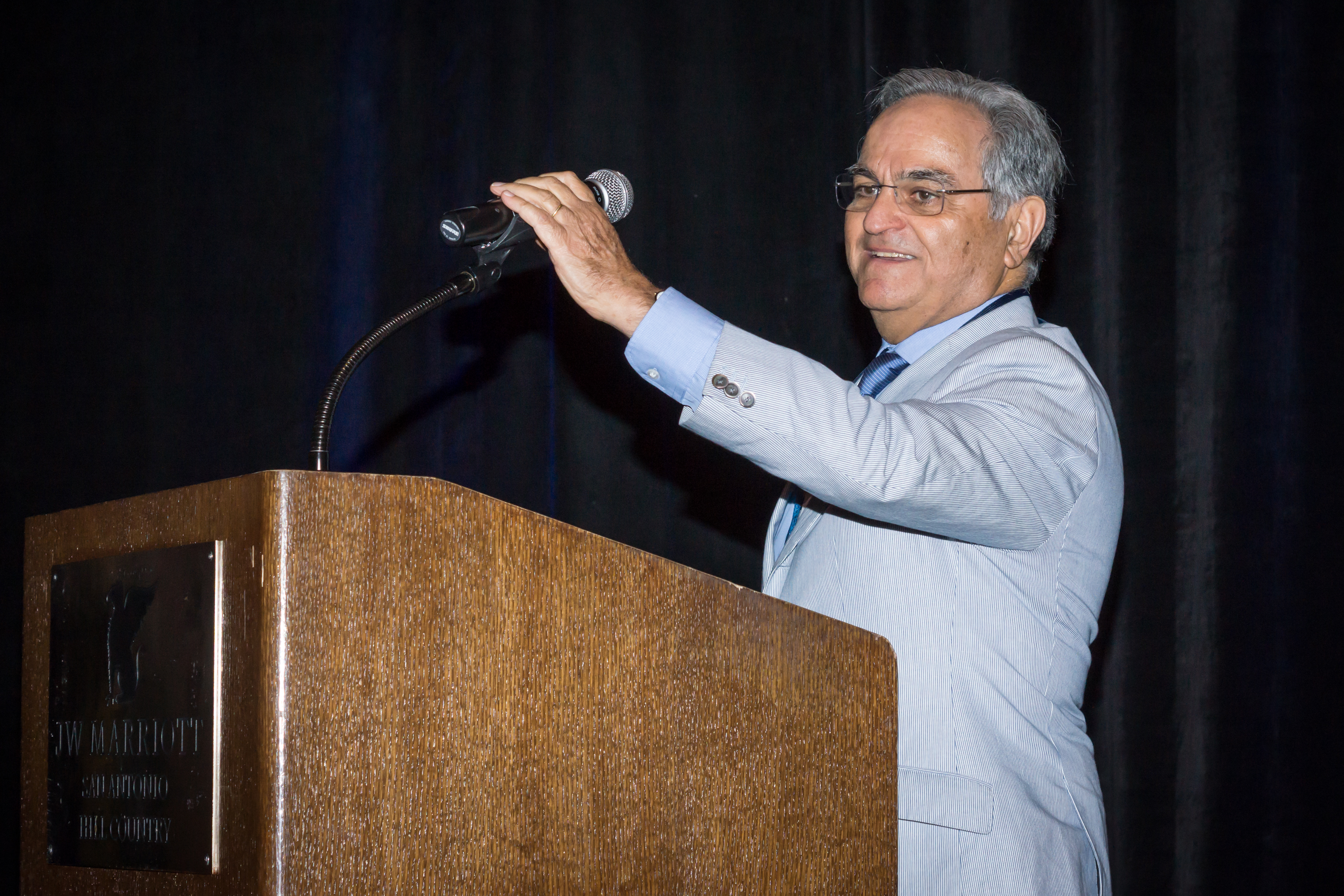 *ASDSO is no longer accepting nominations for the 2018 awards program. Nominations and all supporting documents were due by June 1, 2018. Winners will be announced in late July and are invited to attend the Annual ASDSO Awards Luncheon, to be held during Dam Safety 2018, September 9-13, 2018 in Seattle, WA.
ASDSO annually honors those individuals and organizations providing exemplary contributions to the improvement of dam safety in the U.S. The award recipients are announced as part of the ASDSO National Conference.
These awards include the following:
National Award of Merit
National Rehabilitation Project of the Year
Regional Awards of Merit
Joseph Ellam President's Award
ASDSO's Honorary Members
The Terry Hampton Medal
Danny K. McCook Medal
Student Paper Competition Winners
Memorial Undergraduate Scholarship
New Awards in 2017:
Bruce A. Tschantz Public Safety at Dams Award
Media Award
Young Professional of the Year Award
View history of all ASDSO awards
---
Chosen by the ASDSO Board of Directors, this award honors an individual or entity contributing to dam safety on a national level.
2017 Recipient:
Senator Shelly Moore Capito (R-West Virginia) and Senator Jack Reed (D-Rhode Island)
The ASDSO Board of Directors is very pleased to present the 2017 ASDSO National Award of Merit to Senator Shelly Moore Capito (R-West Virginia) and Senator Jack Reed (D-Rhode Island). This is the association's highest award given to individuals and organizations that have advanced the dam safety cause nationwide. ASDSO is proud to give this award in recognition of the Senators' leadership on and sponsorship of the National Dam Rehabilitation Act (33 USC Chapter 9, Subchapter VII: Dam Inspection Program, Section 467f-2.(e); aka: High Hazard Potential Small Dam Safety Act), passed and signed into law in December 2016. ASDSO is grateful to the Senators and their staffs for showing a unique willingness to work with the ASDSO and ASCE legislative advocacy leaders and for their commitment to learning about the dam safety community.
In a demonstration of bipartisan collaboration, Capito and Reed introduced the bill in April of 2016 and saw it through to passage in December. The law amends the National Dam Safety Act and authorizes
$445 million in federal grant assistance for the rehabilitation, repair or removal of non-federal high-hazard potential dams nationwide.
Senator Capito and Senator Reed acknowledged that with proper funding dam failures could be avoided and public safety could be greatly improved across the country.
Per Senator Reed's website, "Rhode Island has over 660 dams, many of them over a century old. They play important roles with respect to our water supply, flood control, recreation, and other community uses. Dams have shaped our landscape and we must ensure these dams are in good shape to protect lives, homes, and businesses… It would be a real tragedy if a high hazard dam in need of repairs failed because the cost of fixing it was just out of reach. So by assisting in the repair or removal of high hazard dams before they fail, my legislation makes an investment in future cost savings, not to mention lives and property saved." Per a press release from the office of Senator Reed, Senator Capito said, "This [legislation] will help facilitate the repair or removal of high hazard dams before an incident occurs, which could end up saving lives and future costs."
ASDSO is honored to present this award to Senator Capito and Senator Reed. Their effort will lead to an immense change in public safety nationwide and is the beginning to an important investment in our nation's critical infrastructure.
---
This award recognizes developers of a unique remedial design that advances the state-of-the-art in the field of dam safety and exemplifies the high professional engineering standards that dam safety requires.
2017 Recipient:
Lake Delhi Dam, Delhi, Iowa
Stanley Consultants (Designers)
Lake Delhi Combined Recreational Facility and Water Control District (Dam Owner)
The rehabilitation of Lake Delhi dam was a combined, six-year effort between two highly motivated groups: the dam owner, the Lake Delhi Combined Recreational Facility and Water Control District, and the designers, Stanley Consultants.
The need for rehabilitation came after a bad storm in 2010. Over the course of 2 days, 12 inches of rain raised the lake levels by 8.5 feet. The earthen dam was overtopped and breached resulting in 450 acres of muck and the loss of an economic cornerstone.
For six years, Stanley Consultants worked side-by-side with the Lake Delhi Combined Recreational Facility and Water Control District to redesign and rebuild the dam.
The team worked through classification, permitting, and funding issues throughout the rehab process including one daunting permitting requirement that was met by successfully lobbying to change Iowa law.
Hazard classification was another major challenge for the team. Iowa dams are classified according to hazard level: low, moderate, high. They knew that a "high hazard" classification designation would have killed the project. The firm designed with this knowledge in mind and were able to successfully demonstrate to the DNR that a "moderate" classification was appropriate.
The team also faced a large design challenge. The new spillway was required to have twice the hydraulic capacity yet occupy the same space as the previous spillway. The team designed Iowa's first labyrinth spillway that more than doubled the spillway capacity without using mechanical gates or electrical systems. Shortly after completion the dam was tested by the lake's 5th largest recorded flood. It performed flawlessly.
Following the rehabilitation there has been a large impact on the community. The lake traffic has returned, construction is growing and property values are up. The community was very supportive of the project and in turn has seen a positive impact on its economy.
---
Given to individuals, companies, organizations, municipalities, or other entities working in the dam safety field that have made outstanding contributions to dam safety on a regional level.
Northeast Regional Award
2017 Recipient:
Massachusetts Water Resources Authority
The Massachusetts Water Resources Authority (MWRA) has greatly improved the safety of dams in the 61 Massachusetts communities it serves through its commitment to evaluate, maintain, operate, and rehabilitate its aging dam fleet.
The MWRA, along with the Massachusetts Department of Conservation and Recreation (DCR), owns and operates 13 drinking water supply reservoirs impounded by 28 dams and dikes. Since 2004, the MWRA has expended more than $22 million on their dam inspection, maintenance, EAP, and rehabilitation program, as well as capital and major maintenance improvements.
The result of the MWRA's efforts on regional dam safety can be summarized by the change in condition ratings at its dams after taking over responsibly of them in 2004. Prior to this, condition ratings ranged from "Fair" to "Satisfactory." Due to the MWRA's efforts, they have been upgraded and now range from "Satisfactory" to "Good."
2017 Recipient:
Pennsylvania Department of Conservation and Natural Resources
The Pennsylvania Department of Conservation and Natural Resources (DCNR) is charged with maintaining and preserving Pennsylvania's 120 state parks and 2.2 Million acres of state forest land, including 128 dams.
DCNR has invested over $90 million in state and federal funding over the last 10 years in at least 30 unique dam safety projects. Through these projects, DCNR's engineers, managers, and maintenance staff have made exemplary contributions to dam safety in Pennsylvania. The projects have helped to repair, replace, or remove aging infrastructure at some of the state's most notable dams.
DCNR puts value in routine dam safety training and education for managers and maintenance staff in order to achieve proper operation and maintenance of their dams. Over the past ten years, the department has proactively earmarked funds to upgrade their dams for public safety, train staff in operation, maintenance, and inspection of their dams, and encourage involvement in dam safety advocacy organizations such as ASDSO.
Southeast Regional Award
2017 Recipients:
Cobb County Stormwater Management Division
Bill Higgins, P.E.
In Georgia, the Cobb County Stormwater Management Division under Bill Higgins' leadership has taken a proactive approach with its dams.
The County has established standards for all of its dams, in particular those not regulated under the Georgia Safe Dams Act. They have also worked to ensure that many of the dams in the county have an emergency action plan (EAP), and contracted to perform dambreak models to assist dam owners in the timely completion of them. Their goal is to have a dambreak model performed on every dam within the county as more funds become available.
They have also created an innovative funding mechanism. Through Mr. Higgins' guidance, the County developed a mechanism in which it would purchase storage volume from existing lakes and the County would then compensate the owners. The dam owners could then use the funds to make necessary repairs to their dams to meet state design standards. The stormwater purchase program allows the County to obtain much needed additional storage while the dam owner can upgrade his dam, creating a safer environment with minimal out-of-pocket cost.
Midwest Regional Award
2017 Recipients:
'Over, Under Gone – The Killer in Our Rivers' Documentary
Gary Harrison, Producer
WFYI Public Media
Manuela Johnson, Indiana Department of Homeland Security, SDRF Program Manager
Through the creation, air and promotion of the low head dam documentary 'Over, Under, Gone – The Killer in Our Rivers', Gary Harrison, WFYI Public Media, and Manuela Johnson have demonstrated concern for public safety education, volunteerism and the need for increased safety at dams.
Through the documentary, they have strived to teach the state and region's youth about waterway safety practices and the deceptive safety risks of low head dams. The local community had a need for local education following deaths occurring at these low head dam "drowning machines".
'Over, Under, Gone – The Killer in Our Rivers' was repeatedly aired in spring 2017 before the outdoor water activities season and freely shared throughout the region. It has been a powerful tool in spreading awareness throughout the community. The message has also spread to other states and aided in awareness and proposed safety efforts in other communities.
West Regional Award
2017 Recipient:
Jack G. Byers, M.S. P.E., Byers Group LLC
Jack Byers has spent more than thirty-eight years in the practice of dam engineering and dam safety and is regarded as a national leader in both dam safety and dam security. Byers has been an integral part of the management, rehabilitation, design, construction and regulation of hundreds of dams throughout the western states and across the nation.
Throughout his career, Byers has guided those who have had the pleasure of working with him. While his direct impact to the field of dam safety is clear, Byers' impact through those he mentored can't be measured. His dedication and consideration to both his profession and his colleagues have positively impacted the dam safety community and improved the safety of dams throughout the country.
Byers is currently serving as the president of Byers Group LLC, a position he has held since 2008.
---
The ASDSO president annually acknowledges someone that he/she feels is worthy of recognition either for contributions to the advancement of dam safety or for specific assistance to the president over his/her term of office.
2017 Recipient:
Gregory Richards, P.E., CFM
---
The Board of Directors will occasionally honor and individual who has contributed to the improvement of ASDSO and the advancement of dam safety over a lifetime of work. This is a rare award and only goes to a select few.
Class of 2017:
Meg Galloway, P.E., Wisconsin Department of Natural Resources
William H. Allerton, Federal Energy Regulatory Commission (retired)
Current Honorary Members:
Alan E. Pearson
Alton P. Davis
Brian R. Long
Carl J. Montana
Charles E. Karpowicz
Charles H. Gardner
Constantine G. Tjoumas
Daniel J. Mahoney
David B. Campbell
Francis E. Fiegle, II, P.E.
George E. Mills
Harold W. Andress, Jr.
Harry Honorary
J. Bruce Pickens
James D. Simons, P.E., P.G.
James R. Talbot
Jeris A. Danielson
Kenneth D. Hansen
Leon A. Cook
Martin J. Stralow
Matthew Lindon
Meg Galloway
Richard W. DeBold
Robert H. Dalton
Ronald A. Corso
Steven McEvoy
William B. Bingham
William H. Allerton
William Irwin
Zahir "Bo" Bolourchi
---
The Terry L. Hampton Medal was established in 2007 by ASDSO's Advisory Committee (AdCom) to recognize Terry L. Hampton's lifetime achievements in the field of hydrology and hydraulics, and his contribution to the AdCom.
---
This medal was established by the Affiliate Member Advisory Committee, now known as the ASDSO Advisory Committee (AdCom), to recognize Danny McCook's lifetime achievements in the field of geotechnical engineering and his contributions to ASDSO and the AdCom.
2017 Recipient:
Faiz I. Makdisi, Ph.D., P.E., D.GE
---
This award will recognize and celebrate Bruce Tschantz's lifetime achievements in dam safety, his contributions to ASDSO, and his efforts to improve public safety around dams. The award will be given to a person who takes on the role of "local champion" and works to improve safety at dams. Often, no action would be taken without their efforts. The full criteria for the nomination process will be finalized during the coming year.
2017 Recipients:
Paul G. Schweiger, P.E., CFM
Kenneth E. Smith, P.E.
---
This award was established by ASDSO in 2017, to recognize and celebrate the contributions made by media outlets or media personalities who have made an influence on Dam Safety. Awardees will be judged based on how well they a) fairly cover all sides of a dam safety project(s) or issue(s); b) accurately describe the dam safety project(s) or issue(s); c) effectively explain how the project or outcome of the issue affected the community or region; d) include the most knowledgeable dam safety experts; and f) advance public knowledge and understanding of the need to reduce the risk and consequences of dam failure in the U.S.
---
The Association of State Dam Safety Officials (ASDSO) Young Professional Award recognizes members under 40 years of age working in the dam safety field that have made outstanding contributions to the Association, their respective organization, and/or the dam safety industry in general.
---
Learn more about the Student Paper Competition in the student and faculty resource section
---
Learn more about the Memorial Undergraduate Scholarship in the student and faculty resource section